ABOUT US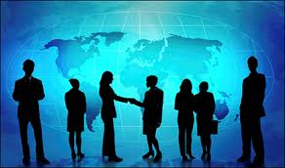 PADMANSHA TECHNOLOGIES PVT. LTD., one of the leading manufacturer, exporter and supplier of a wide range of Digital Control Panels, Pump Controllers etc.
We, being a customer centric company for more than 19 years, can understand requirements of our costumers in a better way.
This bond with our clients enabled us to offer the ultimate solution, for all Pumping System Problems.
PADMANSHA TECHNOLOGIES PVT. LTD., thus, fabricated Digital Pump Manager.
DO YOU KNOW ? ? ?
WHY PUMP MOTOR BURNS?
1) Over current :
Over load, voltage fluctuations, mechanical and electrical malfunctioning, phase failure
(Single phasing)

2) Under current:
Dry run, reverse rotation, mechanical failure, phase failure (Single phasing)
WHAT CAN WE DO?
1) Remember :
Motor does not fail because of voltage but it burns because of current.

2) To Safe guard pump motor :
We can monitor and control the current variation for its higher and lower allowable value.
Padmansha's digital pump manager is designed with advanced technology of microprocessor-based system.
And thus, It is the safest and complete failure proof solution for long life and trouble free operations pumps.
Our design criterion has been built-in absolute reliability for entire life of the equipment at affordable prices.
APPLICATIONS :
• Agriculture • High rise buildings • Societies Hospitals • Hotels Industries
Padmansha Technologies Pvt. Ltd. , was established as Padmansha Electronics in the year 1989. We have been one of the leading manufacturers, exporters and suppliers of electrical and electronic equipments like digital pump controllers, fulfilling the demand across the globe. we have sophisticated unit, that carries out the production work efficiently and effortlessly. This unit is equipped with modern technology to manufacture the range of products.
VARIOUS DEPARTMENTS IN THIS UNIT ARE :
• Production • Store • Marketing • Sales and Services • Accounting
• Finance • Inventory • Quality Control
Our streamlined management and synchronization between these departments results in better productivity without compromising on the quality of the products. Adding to this, we also have a dedicated workforce comprising of industry experts, devising better ways to make our operations more competent. We, being a customer centric company, Set with an aim to provide our clients with qualitative products. For this, We follow a well defined Quality Management Program. To ensure maximum customer satisfaction, we provide effective after sales support.
KEY PERSONNEL
The key personnel at our organization are :
Mr. Sharadchandra Kulkarni :
He is the founder of our organization. He is a visionary who had deep interest in electronics and a desire to rise above the rest. His idea was to develop state of the art electronics products and introduce them in the Indian market. From the beginning Padmansha Technologies Pvt. Ltd. has produced the most innovative and outstanding products which were always ahead of time.

Mr. Shant Kulkarni (MD) :
Today the company is in the able hands of Mr. Shant Kulkarni, son of Mr. Sharadchandra Kulkarni. Mr. Shant Kulkarni is a wizard of electronics, advanced electronics as well as electrical and has mammoth experience in all these fields. Till date, he has designed and developed a number of products under the banner of Padmansha. He has also given consultancy to a number of companies like KSB, Aroma etc. He has also designed and developed a Variable Frequency Drive for M/S Ashida Electronics Pvt. Ltd. in 1995-96.

Mr. Padmanabh Kulkarni :
After working with Kelkar Software solutions where he was part of their Data Acquisition System development team (February 2002 – September 2002), Now he manages the micro-controller IC programming and development and also takes care of Business Development plans for expanding the Padmansha network across the globe. Today he is known as one of the top brains in the micro-controller development community in India.
KNOW MORE ABOUT PADMANSHA TECHNOLOGIES PVT. LTD.